New BMW 4 Series
At BMW of Norwood, we're proud to introduce the BMW 4 Series. It's available in both coupe and convertible versions to express your sense of style. Under the hood, you'll find impressive engine options that are designed to take performance to the next level. If you think the BMW 4 Series sounds like it's right for you, stop by our Norwood showroom and see us for a test drive today.
BMW 4 Series Exterior Features

BMW 4 Series
EXTERIOR FEATURES
Design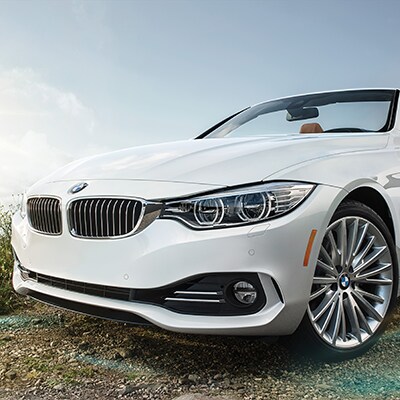 The BMW 4 Series catches the essence of excitement one complete package. Smooth lines, a wide chassis and unique wheel options make the 4 Series stand out from other luxury vehicles. Plus, its low stance allows it to move handsomely throughout Dedham and beyond.
Intelligent Lighting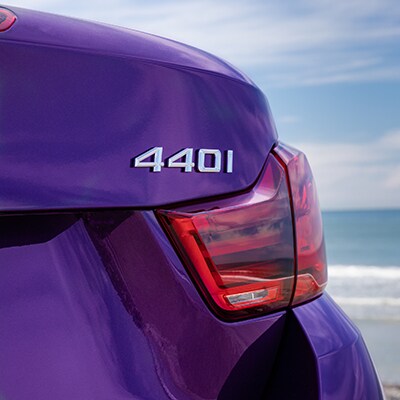 The BMW 4 Series features dramatic dark LED rear lights to add to its athletic appearance. There are also Optional Icon Adaptive Full LED headlights and standard fog lights to help illuminate the night sky.
Improved Handling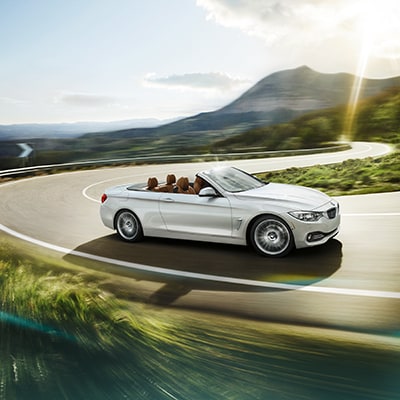 Excellent suspension and 50/50 weight distribution make the perfect pair—these features work hand-in-hand for greater stability, accurate steering, and better handling so you can remain confident behind the wheel.
BMW 4 Series Interior Features

BMW 4 Series
INTERIOR FEATURES
Dynamic Digital Instrument Cluster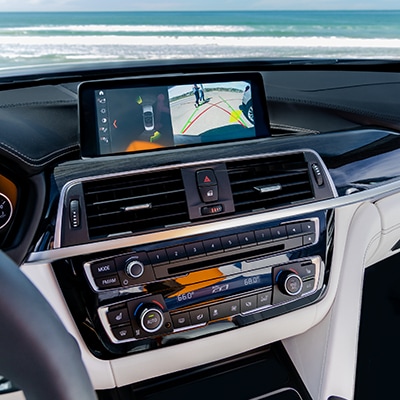 With the Dynamic Digital Instrument Cluster, the optional 10.25-inch screen displays important driving information right in front of you. For instance, BMW Navigation instructions and Driver Assistance indicators are two features that can be displayed.
Wireless Charging and Wi-Fi Hotspot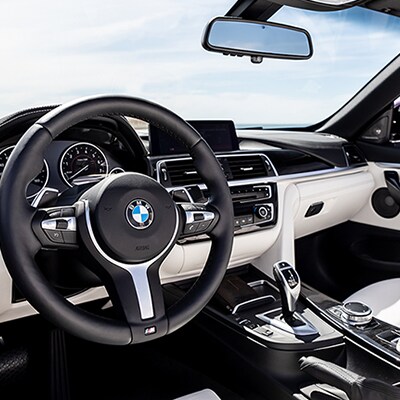 Turn your BMW 4 Series into your own mobile office. A charging pocket located in the center console provides you with Wireless Charging. The onboard hotspot will allow you and your passengers to connect easily.
2020 BMW 4 Series Models
While you're here, you can also learn more about the 2020 BMW 4 Series for sale near Canton. Leasing one of these models means you will get to drive a brand-new BMW every few years. At BMW of Norwood, we offer both 24-month and 36-month leases, depending on your needs. If you want to finance your vehicle, you will have ownership of your 2020 BMW 4 Series. We think Westwood drivers will enjoy the BMW 4 Series because it was styled to thrill. No matter which model you choose, all 2020 BMW 4 Series vehicles feature aerodynamic curves and an athletic stance.
2021 BMW 4 Series Models

Drivers will discover the 2021 BMW 4 Series for leasing or purchase at BMW of Norwood. The 2021 BMW 4 Series has been completely redesigned for the new model year and features a more aggressive exterior design. Be sure to reach out to our finance team to discuss your financing or leasing options.
Are You Looking for a New BMW 4 Series?
The BMW 4 Series is now available at BMW of Norwood. Even drivers who live near Quincy, Needham, Dedham, Canton, Westwood & Franklin, MA, are visiting our BMW dealership to view our current selection of BMW 4 Series models. You can contact our team if you have any additional questions about our inventory, and we will see you soon!
Get Directions